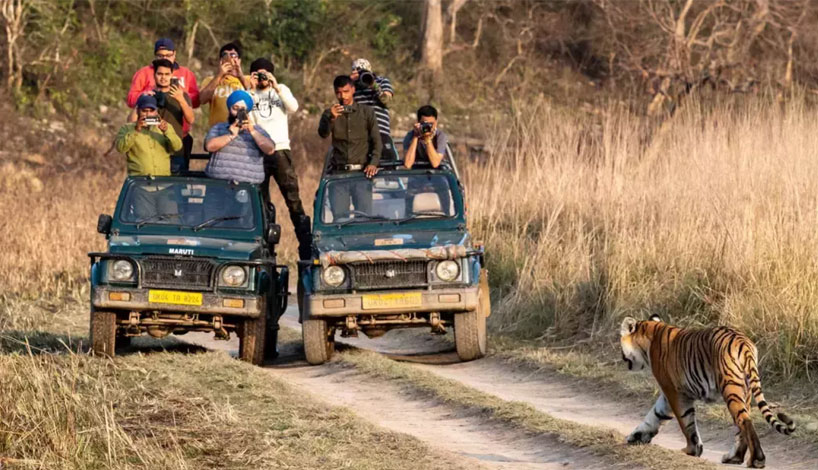 Dhikala: 1 Night / 2 Days
To experience the wonder and thrill of a natural wildlife tour, plan a trip to Dhikala Corbett National Park. Corbett National...
1 Night / 2 Days
Breakfast, and Dinner
welcome drink
Dhikala 02 Night - 03 Days
Join us on this two-day excursion in Corbett National Park and see sights that few visitors ever see. Secluded amid...
Welcome Drink
Breakfast, and Dinner
Nightstay at wildlife resort
Dhikala 03 Night - 04 Days
Jim Corbett National Park was established in 1936 as Hailey National Park and is located in the Himalayan foothills. It...
03 Night / 04 Days
Breakfast, and Diner
Bonefire